Men of The Weald are a group of experienced musicians who play easy listening tunes and songs with an overtone of Folk for all occasions. Malcolm was in Australia so I got an opportunity to play with MotW.
Plugged or unplugged they are ideal for weddings, drinks parties and corporate events.
You may also see them in your local!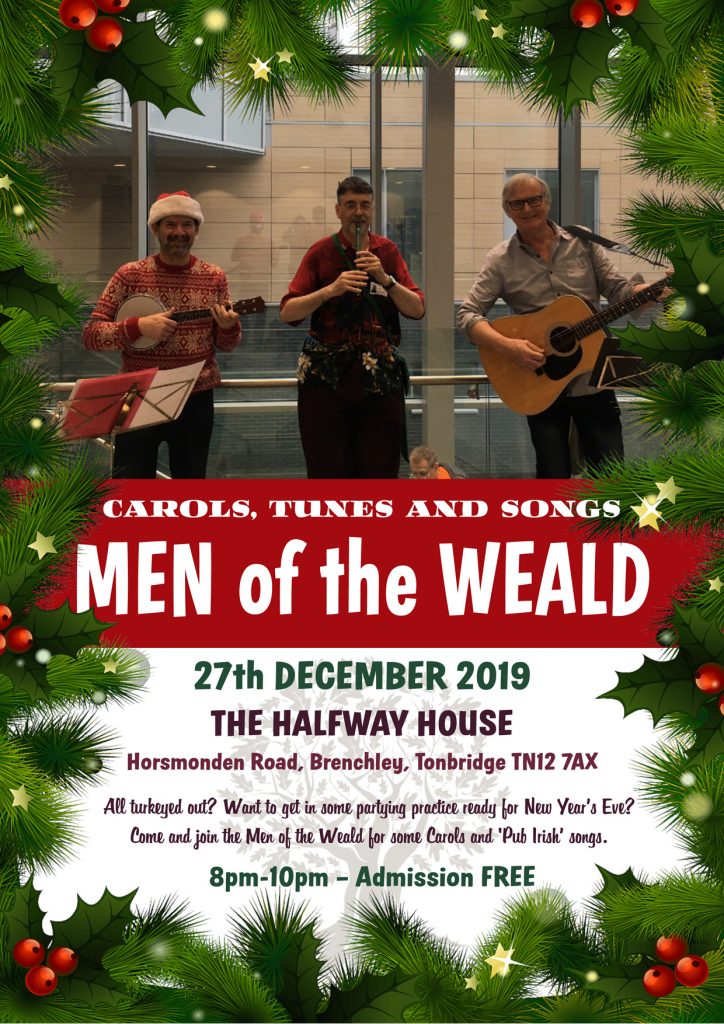 Gigs
2019
19th December – Pembury Hospital (Maidstone & Tunbridge Wells NHS Trust), Pembury, Kent
27th December – The Halfway House, Brenchley, Kent
2020
31st January – Pembury Hospital (Maidstone & Tunbridge Wells NHS Trust), Pembury, Kent
1st February – Burns Night at Brenchley Memorial Hall, Kent