Weekly jams in West Kent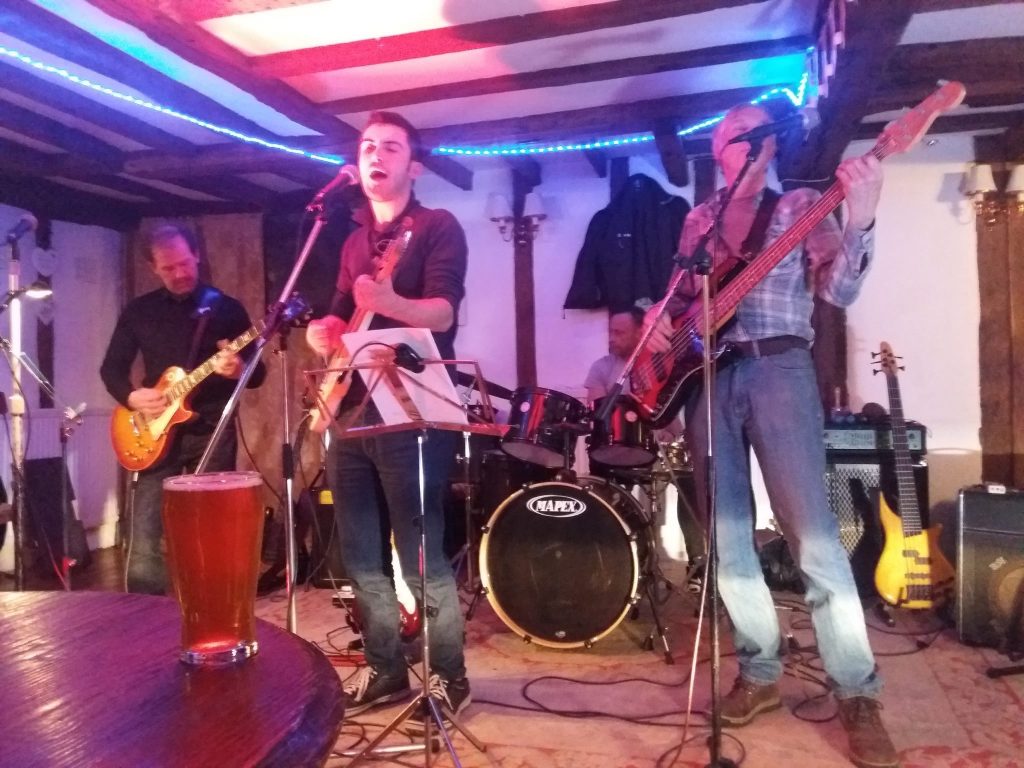 At least once a week I jam with other musicians at local Jam Nights. These are a great place to hone up your musicianship and play with other musicians on a regular basis. What's more you can try things out to see if they'll work – there's always next week if it doesn't!
Most levels can be catered for so if you're new to your instrument or getting back in to it, Jam Nights are a good place to go. You'll find a supportive environment with other musicians to give you feedback and encouragement.
The format is usually three songs then change over so there are plenty of opportunities to play. It's covers that are played usually since it's easier to play something we all vaguely know!
I attend two regular Jam Nights:
Jam @TheGun, Horsmonden, Kent
Every Wednesday 9pm till 11pm at The Gun in Horsmonden. Mainly an electric jam but often with acoustic instruments put through the PA. Drums, guitar, bass and percussion instruments are available to use if you don't have them. Facebook page…
Jam @TheGreyhound, Wadhurst, East Sussex
The first Sunday in the month 7pm till 11pm at The Greyhound in Wadhurst. Another electric jam but a different feel to the Jam @TheGun. I usually take along one of my No.2 guitars to try out. Drums, guitar and bass are available to use. Facebook page…
I attend various others periodically both electric and acoustic.